Impact with integrity: The new Scientific Integrity Dilemma Game developed by Erasmus University; Professionalism and Integrity in Research
See on Scoop.it – Dual impact of research; towards the impactelligent university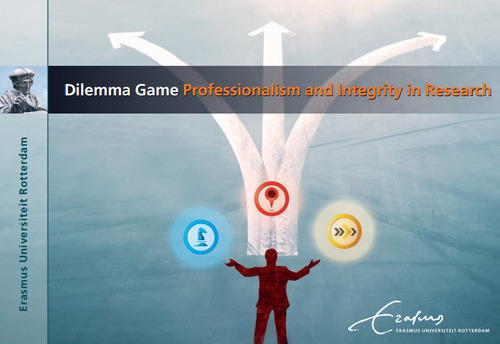 The Erasmus University Rotterdam has developed a game which helps staff and students discuss dilemmas and stimulates them to find solutions. This game contains many common integrity issues. It also offers participants the opportunity to formulate dilemmas from their own practice. In a lighthearted fashion, they can discuss how their own department applies the values from the Integrity code and clarify their responsibilities.
Scientific integrity dilemma game
Besides the existing general dilemma game, a game specifically focusing on professionalism and integrity in research has been developed. The dilemma game Professionalism and integrity in research uses over 70 common dilemmas in science and invites discussion on the subject.
The dilemma game is avaiable as interactive PDF here:
http://www.eur.nl/fileadmin/ASSETS/ieb/integriteit/dilemmagame-mrg.pdf
See on www.eur.nl