See on Scoop.it – Dual impact of research; towards the impactelligent university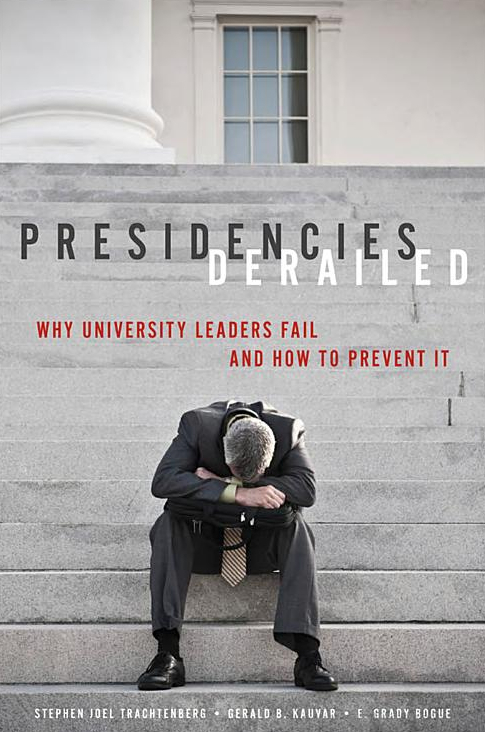 University presidents have become as expendable as football coaches—one bad season, scandal, or political or financial misstep and they are sent packing. A derailed presidency can undermine an institution's image, damage its alumni relations, and destroy campus morale, but it can also cost millions of dollars. During 2009 and 2010, fifty college, university, and system presidents either resigned, retired prematurely, or were fired.
These high-profile campus appointments are increasingly scrutinized by faculty, administrators, alumni, and the media, and problems emerge all too publicly. A combination of constrained resources and a trend toward hiring from outside of academia results in tensions between governing boards and presidents that can quickly erupt. Sometimes presidents are dismissed for performance, financial, or institutional "fit" reasons, but there are nearly always political reasons as well. The details of these employment situations, often masked by confidentially clauses, increasingly emerge as social networks and traditional media buzz with speculation.
Former university president Stephen Joel Trachtenberg, along with Gerald B. Kauvar and former chancellor E. Grady Bogue, examine what can go wrong—and indeed has—and who in academic institutions has the responsibility to address these issues before things get out of hand.Presidencies Derailed is the first book to explore in depth, from every sector of higher education, the reasons why university presidencies fail and how university and college leadership can prevent these unfortunate situations from happening.
"Without qualification, this book is and will remain the classic on why university presidents succeed or fail. Not to mention the lessons also apply to all top leadership!"—Warren Bennis, University of Southern California
"There are few university presidents like Stephen Joel Trachtenberg—at once knowledgeable, creative, commonsensical, likable, and aggressive (indeed, relentless, even outrageous) in the pursuit of institutional uplift and excellence."—Jose A. Cabranes, U.S. Circuit Judge (New York) and trustee of Columbia University, former trustee of Yale University and Colgate University.
Source:
Presidencies Derailed
Why University Leaders Fail and How to Prevent It
Stephen Joel Trachtenberg, Gerald B. Kauvar, and E. Grady Bogue
John Hopkins University Press, 2013
See on jhupbooks.press.jhu.edu