How should the societal impact of research be generated and measured?
See on Scoop.it – Dual impact of research; towards the impactelligent university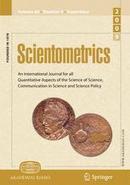 Abstract
Since the 1990s, the scope of research evaluation has widened to encompass the societal products (outputs), societal use (societal references) and societal benefits (changes in society) of research. Research evaluation has been extended to include measures of the (1) social, (2) cultural, (3) environmental and (4) economic returns from publicly funded research. Even though no robust or reliable methods for measuring societal impact have yet been developed. In this study, we would like to introduce an approach which, unlike the currently common case study approach (and others), is relatively simple, can be used in almost every subject area and delivers results regarding societal impact which can be compared between disciplines. Our approach to societal impact starts with the actual function of science in society: to generate reliable knowledge. That is why a study (which we would like to refer to as an assessment report) summarising the status of the research on a certain subject represents knowledge which is available for society to access. Societal impact is given when the content of a report is addressed outside of science (in a government document, for example).
the authors: "Our approach is essentially relatively simple, but is based directly on the formal scientific communication process. Unlike the case studies approach, which can only provide insight by example into the social impact of a research unit, the research assessment approach can provide a wider view. Appropriate assessment reports with a verifiable
impact can be produced for almost every subject area. As scientists are used to writing about their research, it should require much less effort to produce an assessment report than to engage with many other approaches to the generation of societal impact. We also suggest that assessment reports are published regularly. This will allow them to appear on a scientist's publication list like any other publication and contribute to his or her reputation."
Source:
How should the societal impact of research be generated and measured? A proposal for a simple and practicable approach to allow interdisciplinary comparisonsJournalScientometrics, 2013
DOI10.1007/s11192-013-1020-x
See on link.springer.com