Business School Culture: Customer-Focused, Virtual and Cooperative
See on Scoop.it – Dual impact of research; towards the impactelligent university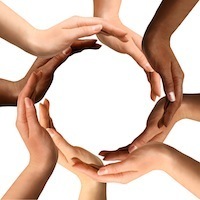 Purpose – To examine and question aspects of the culture of the modern business school, and to investigate the possibilities for a more student oriented, more responsive, more flexible and performance-driven culture.
Design/methodology/approach – A critical discourse on the cultural conservatism of contemporary business schools, analysing the impediments to change, and examining the transformation in the business education market and among students, that demand greater responsiveness.
Findings – That while the traditional culture of business schools is deeply embedded in professional practices and axiomatic disciplines, the seismic changes occurring in technology and social practices beyond the business school are impelling business schools to adapt and become more agile.
Research limitations/implications – While recognising the significance of the changes that are already occurring, it also acknowledged that there is a deeply embedded set of professional and cultural practices in university business schools that are long established and will not be readily changed, with more likely an ongoing tension between modernity and tradition.
Practical implications – Insights into how a more flexible and responsive business school would operate and engage students.
Originality/value – A fresh assessment of where the business schools are, and where they will have to go to continue to engage the changing demands of business and managers.
The author: "The modern business school might be in for large cultural changes. The so-called axiomatic, discipline-based culture of the past may definitely have to be revised! The culture has to become more open, broader, more inclusive – so that, above all, a more practitioner-oriented direction might
be part of such a revised culture. What may be called for now is flexibility, explicitness for the customer and speed – a "we, we, we" culture. The classical business school, solidly founded on "economies of scales", axiomatics, and inward orientation might be up for a tough ride. Virtuality and cooperation shall soon become key nowadays cultural pillars nowadays"
Source:
Peter Lorange, (2013) "Business School Culture: Customer-Focused, Virtual and Cooperative", Education + Training, Vol. 55 Iss: 4/5
Dr Peter Lorange is President and owner of the Lorange Institute of Business Zürich, formerly known as GSBA Zurich.
See on www.emeraldinsight.com