Imagining the University ; a university that has the capacity continually to re-imagine itself
See on Scoop.it – Dual impact of research; towards the impactelligent university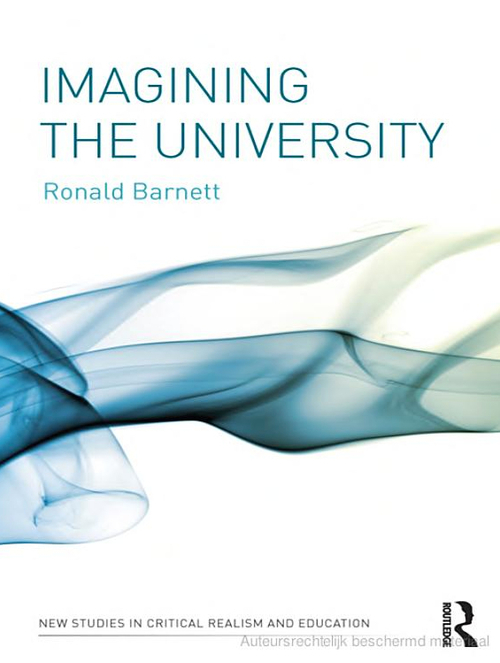 Around the world, what it is to be a university is a matter of much debate. The range of ideas of the university in public circulation is, however, exceedingly narrow and is dominated by the idea of the entrepreneurial university. As a consequence, the debate is hopelessly impoverished. Lurking in the literature, there is a broad and even imaginative array of ideas of the university, but those ideas are seldom heard. We need, consequently, not just more ideas of the university but better ideas.
Imagining the University forensically examines this situation, critically interrogating many of the current ideas of the university. Imagining the University argues for imaginative ideas that are critical, sensitive to the deep structures underlying universities and are yet optimistic, in shortfeasible utopias of the university. The case is pressed for one such idea, that of the ecological university. The book concludes by offering a vision of the imagining university, a university that has the capacity continually to re-imagine itself.
Contents:
Introduction
Part I: Imagining the university 1. Losing, and regaining, the imagination 2. Perchance to dream 3. Valuing the imagination
Part II: Structuring the imagination 4. Axes of the imagination 5. Sightings of the imagination
Part III: Forms of the imagination 6. The ideological imagination 7. The dystopian imagination 8. The persuasive imagination 9. The utopian imagination
Part IV: Being imaginative 10. Criteria of adequacy 11. Imagining the ecological university 12. The imaginative university Coda: A forgetting of air?
Source:
Imagining the UniversityBy Ronald Barnett
Published 11th December 2012 by Routledge – 188 pages
Series: New Studies in Critical Realism and Education
Ronald Barnett is Emeritus Professor of Higher Education, Institute of Education, University of London. His books include The Idea of Higher Education, A Will to Learn, Beyond All Reasonand Being a University. He has been a visiting speaker in thirty-five countries.
See on www.routledge.com