Beyond Citations: Scholars' Visibility on the Social Web; does the Core paper zone give a better reflection of the characteristics of disciplines?
See on Scoop.it – Dual impact of research; towards the impactelligent university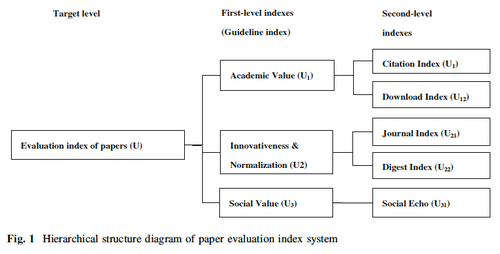 Abstract:
Traditionally, scholarly impact and visibility have been measured by counting publications and citations in the scholarly literature. However, increasingly scholars are also visible on the Web,
establishing presences in a growing variety of social ecosystems. But how wide and established is this presence, and how do measures of social Web impact relate to their more traditional counterparts? To answer this, we sampled 57 presenters from the 2010 Leiden STI Conference, gathering publication and citations counts as well as data from the presenters' Web "footprints."
We found Web presence widespread and diverse: 84% of scholars had homepages, 70% were on LinkedIn, 23% had public Google Scholar profiles, and 16% were on Twitter. For sampled scholars' publications, social reference manager bookmarks were compared to Scopus and Web of Science citations; we found that Mendeley covers more than 80% of sampled articles, and that Mendeley bookmarks are significantly correlated (r=.45) to Scopus citation counts.
Conclusions:
In this paper, the core paper zone, DACRP and DADRP are mainly discussed, the evaluation index system are constructed and verified. We have obtained a series of meaningful research results and findings. Core paper zone can better reflect the characteristics of
disciplines, and DACRP/DADRP based on a smaller proportion of core zone can be used to eliminate the differences between disciplines more effectively. And according to the empirical analysis, evaluation results of the designed evaluation index system conform to
the actual awards in general. This research still leaves much to be desired. A main defect is that the size of the sample selected is not large enough. Larger sample would help to improve the evaluation index system to be more reasonable and credible, and can get some new scientific findings.
Secondly, similar to relative citation index and download index (paper discipline impact factor, PDIF), there are differences among disciplines on journal index, digest index and social echo because of the characteristics of disciplines. relative journal impact factor (RJIF), which takes the average journal impact factor in each discipline, can be adopted to determine the value of journal index instead of absolute journal impact factor (AJIF). And it still needs further study to reveal the dynamics of the different disciplinary communities in humanities and social sciences and explore more valuable indexes. In addition, the evaluation system should be more open and flexible. In the modern international and network era, the criteria for evaluating researches in humanities and social sciences increasingly use some experiences from natural sciences for reference, such as standardization and citation index. But some criteria in humanities and social sciences, such as historical origins and the social value, still deserve our attention.
Source:
Beyond Citations: Scholars' Visibility on the Social Web
Judit Bar-Ilan, Stefanie Haustein, Isabella Peters, Jason Priem, Hadas Shema and Jens Terliesner
http://2012.sticonference.org/Proceedings/vol1/Bar-Ilan_Beyond_98.pdf
See on 2012.sticonference.org