From Science to Business; How Firms Create Value by Partnering with Universities
See on Scoop.it – Dual impact of research; towards the impactelligent university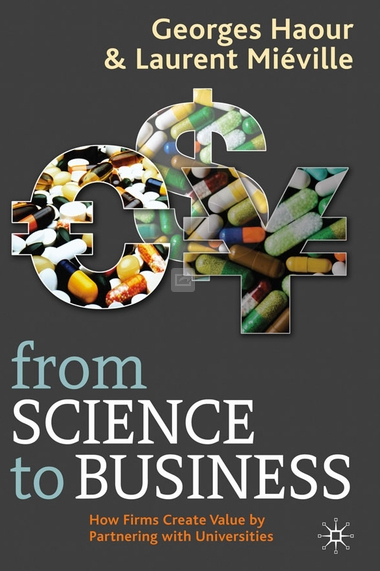 In what is often called the 'knowledge economy', two actors, universities and firms, play a leading role in creating new knowledge, products, services and jobs. Through efficient and smart partnering models, firms can now leverage their innovative capacity and access valuable knowledge and insights from Universities. Engaging in Knowledge and Technology Transfer activities has become a must for companies relying on innovation to develop and defend their market share.
Following on from Resolving the Innovation paradox, this book documents the good practices world-wide for managing the three main channels for knowledge and technology transfer from universities and public laboratories to firms: collaborative research, licensing and spinning out start up companies.
Beyond traditional partnerships models built around patents and technology, firms must source Universities' non technical knowledge, such as societal trends, business models, anthropological or geopolitical issues. Two additional transformational themes run across the book. First, massive innovation is required to move the world towards a more sustainable state. Second, China and India are fast emerging sources of innovations for the word.
contents:
Firms Engage with Universities in Many Different Ways
Collaborative Research between Firms and Universities
Firms Accessing University Technology through Licensing
Firms Accessing University Technology via Spin Outs
SMEs Must Engage with Universities
Best Practice for Firm-university Partnerships
The Way Forward
Selected Bibliography
DR GEORGES HAOUR is Professor of Technology& Innovation Management. He also acts as an adviser to firms and organizations in his area of value-creation through effective management of the innovation process, as well as commercialization of technology.
LAURENT MIEVILLE is Director of Unitec, the Technology Transfer Office at the Univeristy of Geneva, Switzerland.
Source:
From Science to Business
How Firms Create Value by Partnering with Universities
Georges Haour and Laurent Mieville
Palgrave Macmillan, 2010
See on www.palgrave.com