Applying the Snowball Metrics Framework; the new Recipe-Book
See on Scoop.it – Dual impact of research; towards the impactelligent university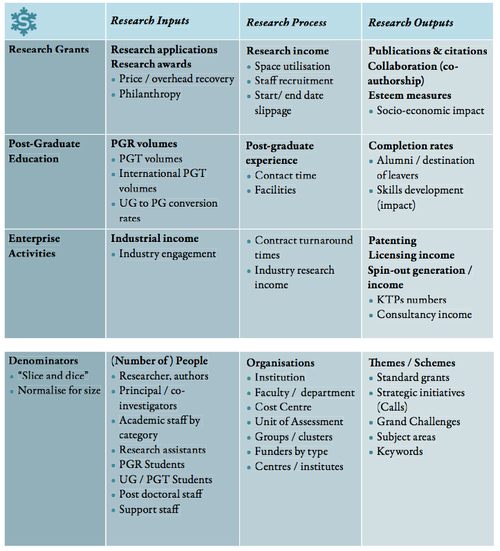 Snowball Metrics are designed to facilitate cross-institutional benchmarking globally by ensuring that research management information can be compared with confidence.
In agreeing a set of robust and consistent definitions for tried-and-tested Snowball Metrics across the entire spectrum of research activities, higher education institutions are establishing a trusted and reliable foundation for benchmarking and evidence-based
strategic decision making.
This Recipe Book details the agreed and tested methodologies for the first set of Snowball Metrics. It's purpose is to enable any interested party to generate these metrics in a standard, commonly understood way that supports cross-institutional benchmarking, both nationally and internationally. The goal of Snowball Metrics is for the sector to share its knowledge and experiences in order to build best practice in evidence-based institutional strategic planning. The approach is to agree a means to measure activities across the entire spectrum of research, at multiple levels of granularity: the Snowball Metrics Framework.
The metrics landscape:
http://www.snowballmetrics.com/wp-content/uploads/Snowball-Metrics-Landscape.pdf
See on www.snowballmetrics.com