Knowledge and Consequence; or how central the creation, dissemination and impact of knowledge is to your business school brand
See on Scoop.it – Dual impact of research; towards the impactelligent university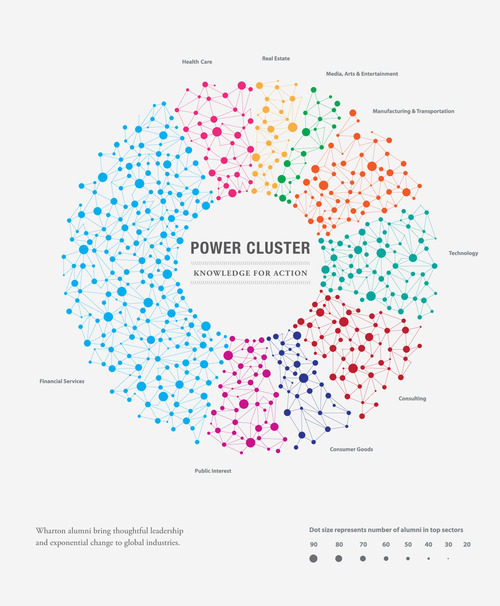 Wharton turns the brand lens on itself and finds that "knowledge for action" sets the School apart.
Knowledge developed at Wharton reaches millions of students and professionals each year in every field of business or entrepreneurial enterprise. Wharton has one of the most published faculties among business schools worldwide, the largest global alumni network and six language editions of Knowledge@Wharton with more than 1.8 million subscribers.
All of this shared acumen is a vital brand component for Wharton, but it is how that knowledge is translated into action that is the real brand story—often untold.
Wharton knowledge, certainly unmatched in scope, combined with a passionate, entrepreneurial community, creates a very special dynamic: a place where knowledge fuels action—and where its reach and impact are ever-expanding.
An extensive exploration of Wharton's identity led by Dean Thomas S. Robertson and a team of committed faculty revealed just how central the creation, dissemination and impact of knowledge is to the Wharton brand.
See on whartonmagazine.com