"Academic Spring" a great movement with a misplaced branding/positioning
Via Scoop.it – Dual impact of research; towards the impactelligent university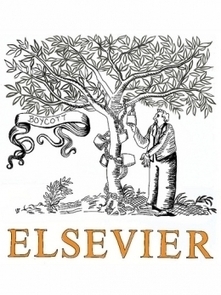 A successful boycott of Elsevier demonstrates that populist rebellions have a place within the information-sharing community, started recently.
the initiative got a strong follow up, even with a new top journal plan from the Welcome Trust to create a high end academic journal to attract authors in the most prestigious part of the journals. (article here: http://www.guardian.co.uk/science/2012/apr/09/wellcome-trust-academic-spring).
Although the spring initiative in itself is great and I also believe strongly in open knowledge, personally I think the branding/positioning of the initiative as 'academic spring' makes a possible association with the 'Arabic Spring', where many people have died in the last year trying to free themselves from their dictotors. The two movements are completely different and acedmics should not use this often tragic humanitarian process as a metaphor for the academic world.
If the movement wants to be successful in my view, it should not brand/position itself als "academic spring", but rather as "an academic career impact initiative", where impact and knowledge spread and communication is the purpose. and which creaties positive energy and creative associations.
Via americanlibrariesmagazine.org